How Spring Wire Types Affect Performance
One of the most important considerations you have when specifying springs is the wire type or material that will be used to make them. The type of wire used for the construction of your springs will have an impact on how well your springs will perform in a particular application, based on its characteristics.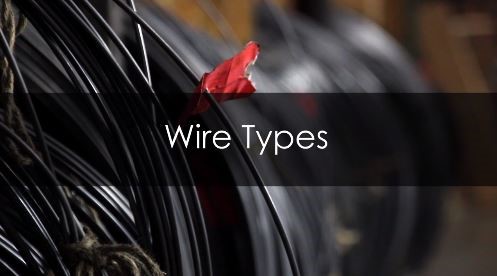 Each wire material option offers specific performance characteristics. Features such as corrosion resistance, water resistance, and strength should guide wire material choice.
In most cases, springs are made from one of the following wire materials:
Stainless Steel – Cold drawn general purpose wire. Features include corrosion and heat resistance.
Music Wire – Highest quality cold drawn, high carbon wire. High strength and features a good surface finish.
Hard Drawn MB – Cold drawn wire for average stress applications. Medium strength, low cost, and conducive to electroplating.
Oil Tempered – Wire is cold drawn and heat treated before fabrication. Good general purpose spring wire.
Brass – Not used as commonly due to cost. Tends to tarnish and change color over time. Features good corrosion and water resistance.
Phosphor Bronze – Not used as commonly due to cost. Cold drawn, featuring good corrosion resistance and electrical conductivity.
When you take the time to understand wire types you will be able to specify the most beneficial spring material type to achieve the best spring performance for your application.
The spring experts at W.B. Jones are here to assist you with spring wire material selection, from choosing the best characteristics for your project, to identifying a currently used spring type. Contact us to discuss your needs.
---
Share this
---