Wire Forms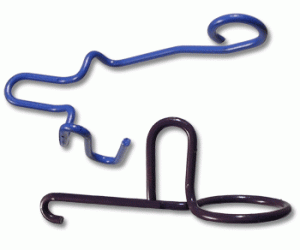 W.B. Jones is your source for cost effective, high quality custom wire forms. We develop wire forms from round wire bent to have specific angles and lengths. While springs typically have a helix or spiral shape consisting of coils, wire forms usually do not have these characteristics.
Our CNC manufacturing technology allows us to cost effectively develop prototypes of complex wire form parts. We often create prototypes to help ensure components will fit into space requirements. Our prototypes can often be changed and reproduced in minutes, saving time, lowering costs, and avoiding design errors.
We ask that you supply a drawing or sample for wire forms.