Over a Century of Stock Springs and More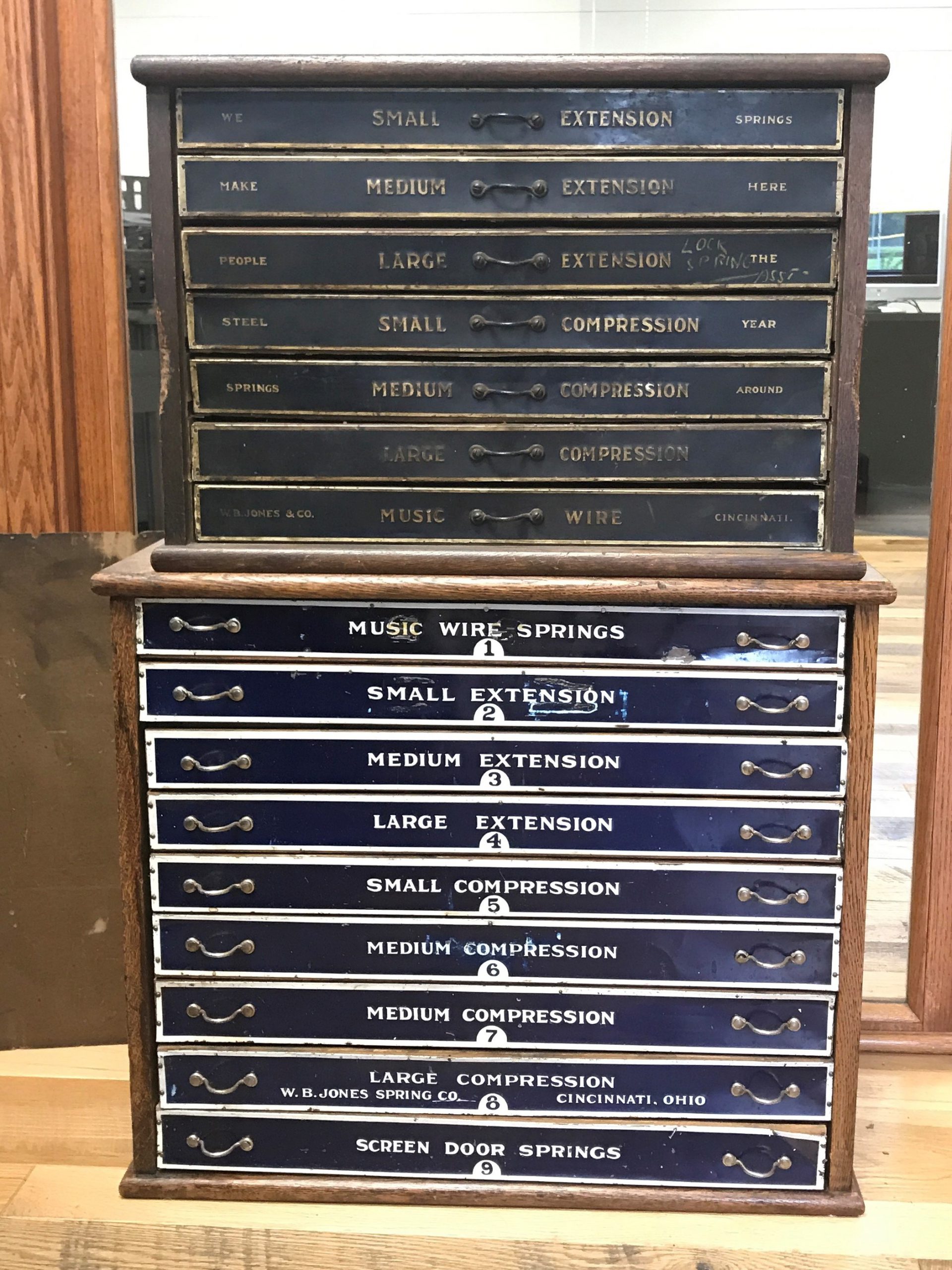 In 1913, the W.B. Jones Spring Company began doing business as a stock spring supplier to hardware stores throughout the U.S. and Canada. In those early days the company was known for spring assortments packaged in handmade wooden cabinets. Over the years our stock spring selection expanded along with our capabilities as a custom spring provider.
Today W.B. Jones is a leading stock spring provider, dedicated to providing top quality springs to meet the needs of a wide range of industries. W.B. Jones stocks the best selection of off-the-shelf springs to meet most application needs, including compression springs, extension springs, torsion springs, and spring assortments. Our stock spring selection includes a variety of lengths, diameters, rates, materials, and load strengths.
As one of the most comprehensive spring companies, our offering has grown to include not only a comprehensive stock spring selection, but also custom springs and wire forms for a wide range of applications. Our commitment is to provide the highest quality products as well as excellent customer service and dependable delivery.
W.B. Jones Spring is your source for stock and custom springs
Our extensive line of stock springs means we can deliver the springs you need fast, with stock orders generally shipping in one day. In the event that our stock springs do not meet your needs we make it easy for you to order custom springs to precise specifications. Whether you have an existing design or require the assistance of our spring design specialists, we will manufacture the custom springs to meet your application needs and budget.
We invite you to shop our extensive selection of stock compression springs, extension springs, torsion springs, and die springs. If you don't find what you need, contact us to discuss your spring needs with one of our specialists.
---
Share this
---